FACILITATOR CAMP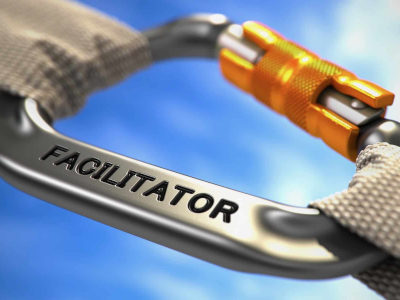 We are hiring!!!
Would you like to be part of an independent international organisation working with a variety of profit and non-profit communities? We invite you to apply to become a Freenity Community Facilitator by joining our facilitators training camp. You will join a team of like-minded people for training, which will enable you to learn how to build communities and keep them sustainable. We will also run a pilot to put our knowledge and experience into transforming a project or organisation's already existing audience, into an interactive community. Active communities create more ideas and inspiration to drive projects forward.
We will share our knowledge and experience that we have gained so far on how to run camps, have interactive group communication, run community events and further develop ideas.
From the non-profit side, many people and communities are doing valuable work, however starting up and maintaining the relationships can be challenging. We want to empower such communities to allow them to grow, so they can engage more people, gain more support and therefore create even more impact in the world! We tailor make the support provided to each community depending on their needs. To make the community sustainable we require a number of people with different skills in each team. Once the team is recruited, the facilitators role will be to lead the team through activities that work towards the development of both the project and the bonding of the team. Through such activities and the management of tasks, the project and development plan will be created.
In order to fund the non-profit side of the organisation and empower the social impact communities to grow, our plan is to offer support to businesses to develop relationships and build communities around their product or service. This creates a stronger connection and increases two-way communication between the organisation and their customers. This means that businesses can better understand the needs and wants of their audience and create solutions to provide the audience with exactly what they are seeking, giving maximum value to their community. This will be a paid service which will allow the valuable non-profit side to be sustainable. We are excited to embarking on this new journey to learn and develop further. We absolutely value the variety of skills, knowledge and experience our community members have to offer and we invite you join us to shape this together!
Returning to the facilitator training, after you have successfully completed the training you will receive a certificate of completion and 100 Euros for participating. You will be invited for a second interview, if you are successful, you will be offered the opportunity to support a community who need your skills and knowledge.
You will have purpose in your job, have the opportunity to work with a variety of communities, meet people from all over the world, develop your skills, contribute your own skills and learn from others from different backgrounds and create positive world change. This is an incredible job opportunity which can be done from the comfort of your own home or while travelling as long as you have access to the internet, and when you reach this stage you will be paid! You will have the potential to work on a variety of projects at the same time, giving you the opportunity to learn, grow and develop personally while you use your skills to create positive change in the world.
Mahatma Gandhi